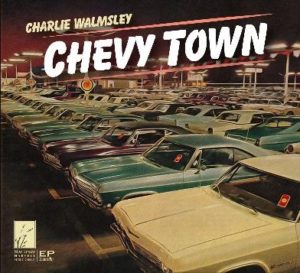 2018 Release
Chevy Town EP
1. Chevy Town
2. Mickey's Bar & Grill
3. So Cool
4. They All Came Together
Only $10 – FREE Shipping & Handling
---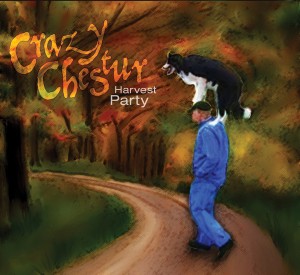 2015 Release
Crazy Chestur CD – Harvest Party
1. Live a Life
2. Harvest Part
3. Dig Your Dirt
4. Bus to St. Cloud
5. One of Those Days
6. Gotta Go Now
7. River John
8. Back in the Day
9. Sunny Monday
Only $8 – FREE Shipping & Handling
---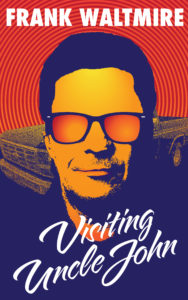 Visiting Uncle John
Set in Middle Michigan in 2011, the story follows 29-year-old Eli Parker and his incarcerated Uncle John Parker. After a shooting in a restaurant parking lot, Eli begins visiting his uncle in prison, where Eli learns as much about himself as he does about his fascinating Uncle John.
"Wonderful storytelling. Very easy read. I'm a stickler for great character development, and Waltmire delivers in spades. I read it in one day… couldn't put it down." – Amazon Reviewer
$15 includes shipping
---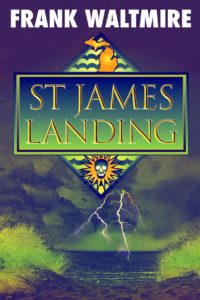 St James Landing
Set in small Lake Michigan resort town in 1988. Complicated characters intersect at a Lake Michigan resort town with a history of family feuds and famous legends. A story of tragedies, crimes, infidelity, love and redemption set in 1988 on a freshwater seaside village threatened by commercial development.
"…an intriguing story with interesting and well-developed characters. If you attended one of their gatherings, you would know these folks and jump right into the conversation. The story caught my interest and pulled me along, right up to that ominous last boat ride! This is a good book for curling up and meeting some real folks, blemishes, and all." – Amazon Reviewer
$20 includes shipping
---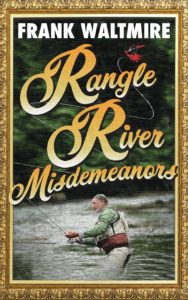 Rangle River Misdemeanors
At age 67, Oliver Warrington prefers to spend time on his favorite trout stream, or sipping whiskey with his eccentric artist buddy, Sebastian. When his peaceful life is disturbed by ignorance and corruption, Oliver becomes an environmental warrior. Set in rural Michigan in 2016, Rangle River Misdemeanors tells a story of love and tragedy, humor against despair, and a good fight in a losing battle.
"A microcosm of America in a nutshell. Great characters, and a plot that will keep you reading. The best in a series of from old Frank." – Amazon Reviewer
$25 includes shipping
---
All 3 Waltmire Novels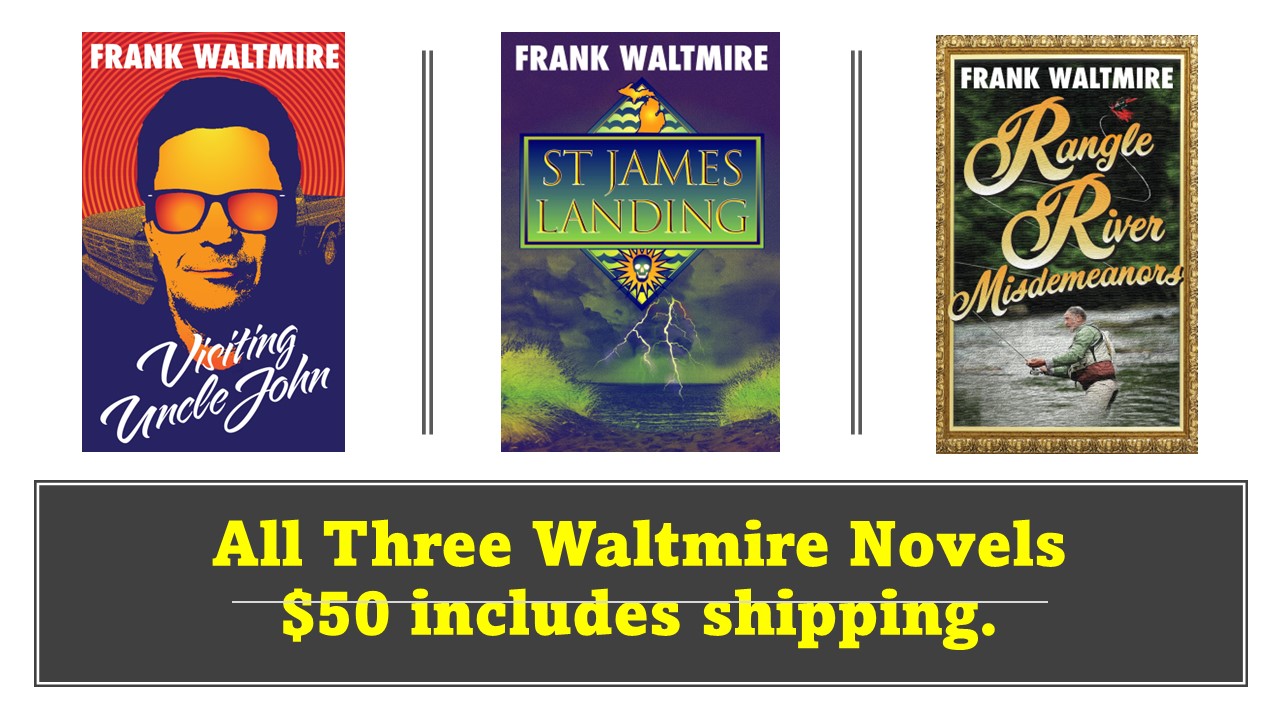 All 3 Waltmire Novels
Visiting Uncle John
St James Landing
Rangle River Misdemeanors
$50 includes shipping