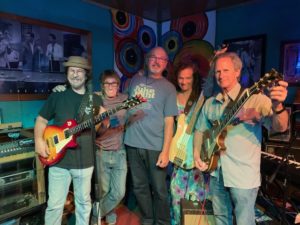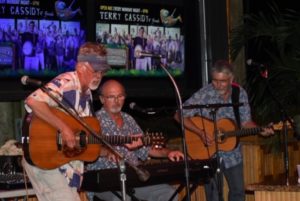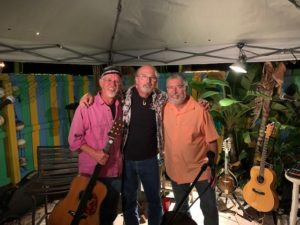 Solo Performance  – Piano & Vocals and occasional harmonica on the mellow side.  Repertoire typically includes Beatles, Dylan, Ray Charles, Tom Waits, Randy Newman, Leonard Cohen, Elton John, Billy Joel, Mose Allison, Standards, Pop Tunes, Blues, Jazz and off-the-wall stuff. and maybe some original compositions, depending on the audience and the setting. Charlie has worked as a solo performer in Mid-Michigan, Mackinaw Island and the Florida Keys. Venues include Pink Pony on Mackinaw Island, The Brass in Mt Pleasant, Blue Lake Tavern, Fireside Grille in Shepherd, Schubergs's in Big Rapids, Louis Benton in Grand Rapids, Draught House on Mackinaw Island, Four Leaf Brewing in Care and numerous locations from Marathon to Key West including Sunset Grille, Hurricane Grille, Mangrove Mama's, Boondocks, Curry Mansion and more.
Charlie is currently a band member (keyboards and vocals) with Michigan groups Crazy Chestur, Jive at Five and Rising Walrus Band.  Winter in the lower keys includes stints with Moose's Orphans, Youngman & Oldmen Trio and Wyatt Hurst & the Painkillers.
Historical Bio – Charlie Walmsley began performing with bands in Bay City, Michigan in the '60s and continues to perform regularly as a solo act or with various groups in Michigan.  He has performed as regular member with The Draytons, Spice, No Brand Blues Band, Pepper Pie, The McCray Brothers Band, The Bluegills, Larry McCray Band, Myk Rise Band, Sharrie Williams and the Wiseguys, Earl Haynes Quintet, Earljam, The Cliff Badgers, and more recently with Crazy Chestur, Jive at Five and Rising Walrus Band.
Songwriting – Walmsley's songs have been recorded by Larry McCray, Crazy Chestur, The Bluegills and on his recent solo EP's "Nickelsworth" and "Chevy Town".  His biggest hit "Sunny Monday" was recorded by bluesman Larry McCray on his 1998 House of Blues release "Born to Play the Blues". House of Blues records selected Walmsley's "Sunny Monday" for four additional compilation releases.  Charlie continues to work on adding songs to his catalogue.  Read more…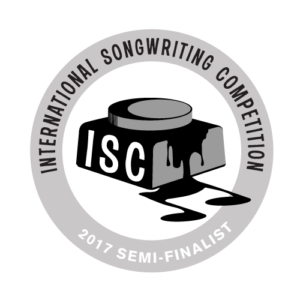 <a href="http://www.airplaydirect.com/music/bands/53924/" target="_blank"><img src="http://www.airplaydirect.com/images/banners/468x60_artist.jpg" border=0 /></a>