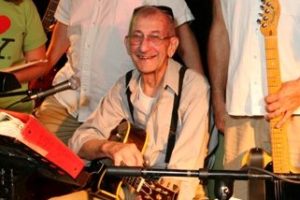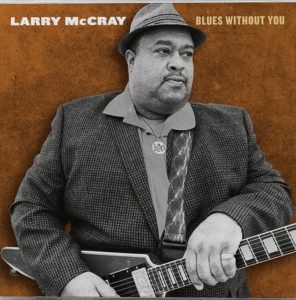 Earl Haynes (1929-2011) was a jazz guitarist, an entertaining storyteller, and an all-around good-time chum to everyone he met.  I had the good fortune to become a close friend, and to play in several bands and combos with Earl through his last couple decades.  Earl Haynes enjoyed playing music most of all, but he was also quite fond of drinking Budweiser and swapping stories with friends.  Everybody loved Earl, especially the ladies.  Women loved Earl and he loved them back, but he was fiercely independent and uncompromising in his lifestyle.  Earl had been married and divorced twice and he often boasted that he had never earned more than $12,000 a year in his entire life.  Earl's easy-going manner and his casual attitude toward women and relationships inspired my song, Mr Easy.
I was visiting his apartment one evening in the late 90's, when he took a call from a lady friend.  While he was on the phone, another lady friend rang his doorbell, so he asked me to answer the door.  Before I could open the door and welcome the lovely visitor, another female friend pulled up at the curb.  There was my second verse, I hear two women knocking, I got a third one on the phone. 
During this time, I was in a transitional phase, living in a short-term rental house where I received most of my mail, but I also received mail at a PO Box, at my business office, and at a rental house I owned.  When I realized that I was receiving mail at four locations, none of which were home, another verse appeared, I take mail at four different places, none of them I call my home.  That line fit well with the Mr Easy sentiment, so it became the third verse.  The rest of the lyric was built around those two verses.
In 1999, I scheduled a recording session with Larry, Steve and Carl McCray to record a demo of my latest blues songs.  We got together at Steve Gilray's studio on Coldwater Lake with Dan Hubbell at the board.  We recorded four song demos, one of which was Mr Easy with Larry on lead vocal.  I pitched the song and received some interest, but it was never recorded or placed.  Then several years later, I attended the St Louis (Michigan) Blues Festival, operated by my sister Jenni and her husband Minard Shattuck.  The Larry McCray Band was onstage when I heard Larry mention my name.  I stood, scratching my head wondering why Larry would mention my name, when the band broke into a very elaborate arrangement of Mr Easy.  Being the cool, calm professional that I am, my reaction to hearing Larry performing my song was to run through the audience, spilling beer and tapping everyone I knew on the shoulder, exclaiming 'that's my song!'
The next few times I saw Larry's band perform, they opened with his very cool arrangement of Mr Easy.  When Larry recorded an album in 2015, I had high hopes that Mr Easy might be included, but it was not to be.  Then in September 2021, I received a message from Larry's companion, Peggy that my songs, Mr Easy and Arkansas were being recorded for Larry's new album.  Larry McCray's album "Blues Without You" was released in March 2022, on KTBA Records, produced by Joe Bonamassa and Josh Smith.  The album received widespread critical praise and was BMA nominated for Best Contemporary Blues Album.  Blues Rock Review named it Best Album 2022.  The album included Mr Easy with Joe Bonamassa playing the first guitar solo on the song.   Mr Easy was inspired by my old friend, Earl Haynes, written and first recorded on a demo in 1999, and then recorded by another old friend, Larry McCray 22 years later.  And, yes, Larry knew Earl; they jammed and drank Budweiser together at my house on a few occasions.